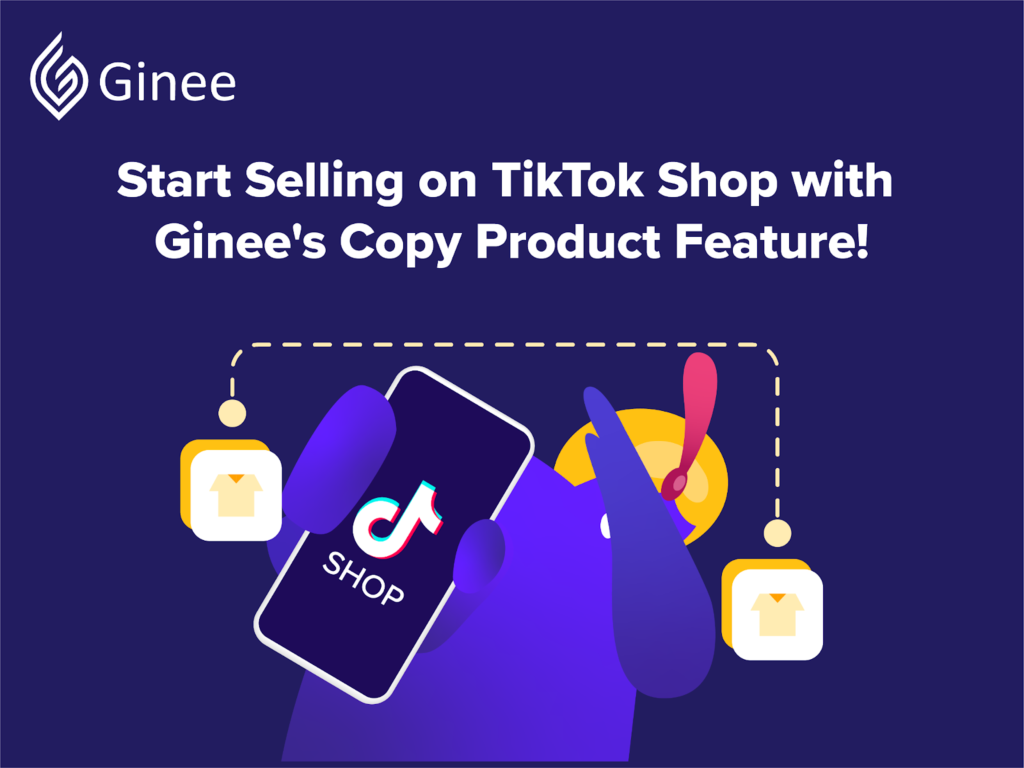 Good news! Ginee is now integrated with TikTok Shop! The features that Ginee offer now can also be used on TikTok Shop. One of the features that can be used on TikTok Shop is the copy product feature.
Have you ever heard of TikTok Shop? TikTok Shop is a new marketplace that is currently being loved by many people. Due to its popularity, merchants have started to expand their business and set up new stores on TikTok Shop to attract more customers. 
However, merchants who start opening new stores on TikTok Shop need to copy their existing products on other marketplaces or e-commerce sites manually. This is why many merchants have to spend more time uploading a product after opening a new store on TikTok Shop.
But you don't have to worry now! Ginee comes with a copy product feature that will make it easier for you to open a new store on TikTok Shop by copying the products that you already have in other marketplaces. Let's take a closer look at what Ginee copy product feature is!
Also read: 3 Langkah Daftar TikTok Shop, Social Commerce yang Akan Segera Hadir!
What the Copy Product Feature Actually Is?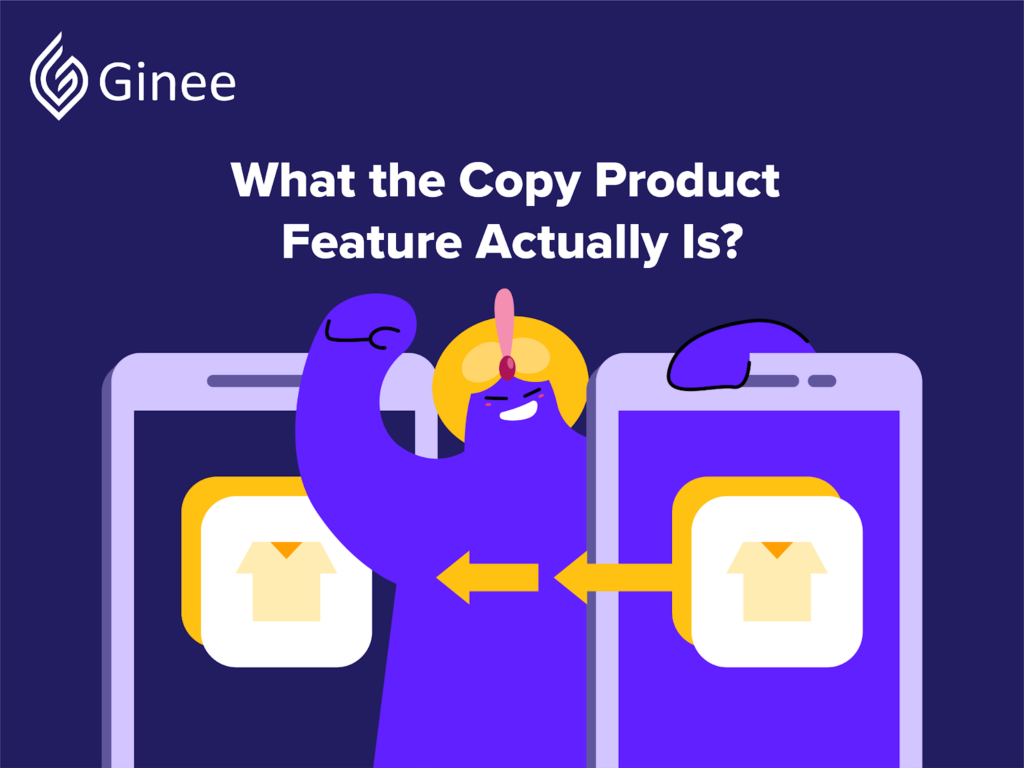 Do you want to have multiple stores in various marketplaces without having to upload the products one by one manually? Don't worry, you can use the copy product feature from Ginee! 
Ginee copy product feature is a feature that can help you to copy products that already exists in your marketplace stores such as Shopee, Lazada, or Tokopedia, and display the copied products directly to your store in other marketplaces such as Tiktok Shop. 
So, don't be concerned about starting a new shop on TikTok Shop, because Ginee can help you to provide a copy product feature to your TikTok Shop! Easy and practical to use, you can also directly open a store on TikTok Shop while saving your time!
Also read: How to Mass Copy Products to Stores in the Same Marketplace
Tired of Uploading Products One by One in New Stores? Let's use the Ginee Copy Product Feature!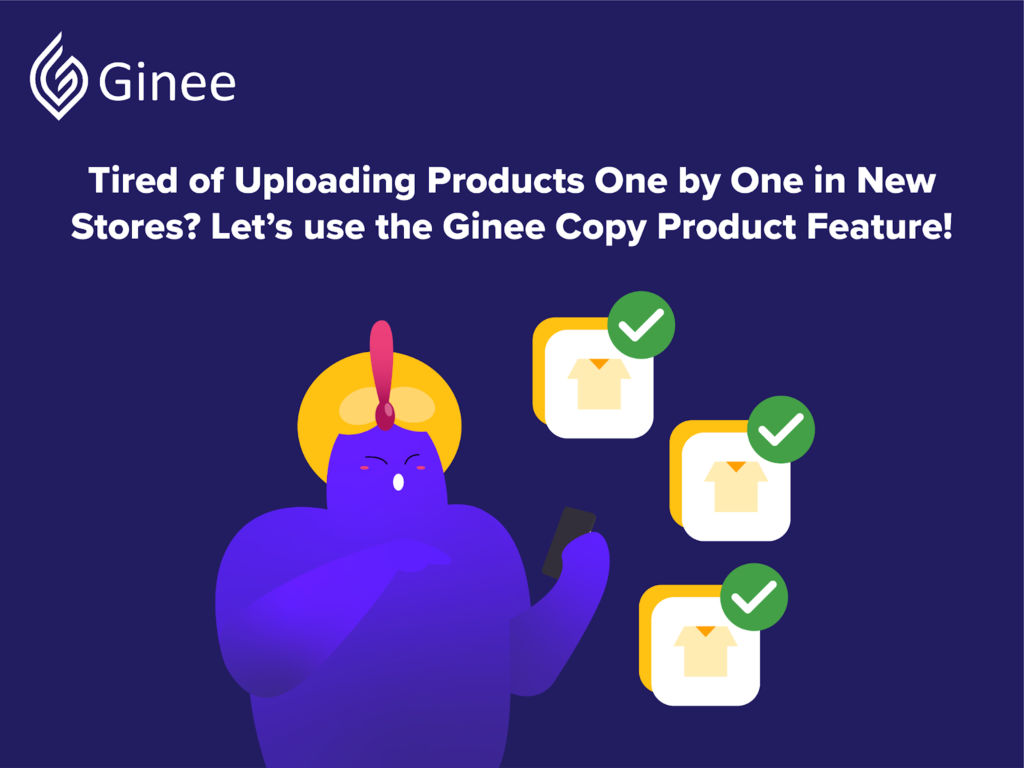 Creating a new store on TikTok Shop requires you to re-upload your products to the new store. However, uploading them one by one will definitely take so much time and effort, right? That's why the copy product feature is here for you!
The copy product feature aims to make it easier for merchants to expand their store to TikTok Shop because it can shorten the time used in the product migration process from a pre-existing store to the TikTok Shop and merchants don't need to rewrite descriptions, reupload images, and rewrite other product details. 
With the copy product feature, all product information will also be copied to the new store. So, you don't have to re-input the information manually! Even though TikTok Shop is still relatively new as a marketplace, there has been so many users using it, but there are not as many sellers as other well-known marketplaces, such as Shopee, Tokopedia, Lazada, and others. However, because of that, the business opportunity on TikTok Shop is greatly bright!
That's why Ginee presents this copy product feature to make it easier for you to open a new store on TikTok Shop. By opening a new store, you can also open up new wider opportunities for your business by attracting new customers from the TikTok Shop.
The process of opening a store will be easier with Ginee copy product feature. All you have to do is open the Ginee platform and use this feature, and your products can be directly available on your new store on TikTok Shop. Isn't it amazing?
Still Confused with the Copy Product Feature? Come on, Ask Ginee!
Do you want to try this copy product feature but still confused about it? There is no need for that! You can just ask Ginee! Ginee will help you to solve your problems and help you understand the copy product feature or any other features on Ginee. Ginee will also help you by explaining the features step by step! So, don't hesitate to ask Ginee!